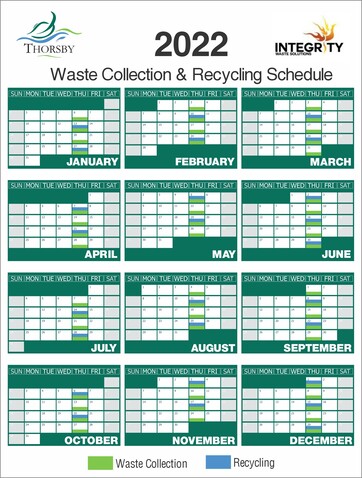 If you have inquiries regarding residential Garbage & Blue Bag services, please feel free to contact:

Integrity Waste Solutions
780-465-9989
sales@integritysolutions.ca
HOW TO UTILIZE THE COUNTY DUMP SERVICES
In addition to the regularly scheduled garbage and blue bag pickups, residents can also pick up a dump card for Sunnybrook Transfer Station to dispose of larger items throughout the year to assist residents with their cleaning needs.

Dump cards for Sunnybrook Transfer station are currently available from the municipal office during regular office hours.
There is a $25+GST charge for dump cards.
Each dump card is a one time use.
Here is a resource available for further information regarding the dumps within the county, what you can/cannot bring to the dump, etc:
https://www.leduc-county.com/en/living-here/waste-transfer-stations.aspx
Sunnybrook Hours of Operation:
Wednesday 9:00 – 5:00
Thursday    9:00 – 5:00
Saturday    9:00 – 5:00
Location: 49164 Range Rd 22
Sunnybrook, AB
T0C 2M0
Contact: 780-955-3555