View All News
THORSBY SIREN TO SOUND AT MIDNIGHT NEW YEAR'S EVE
December 28 2016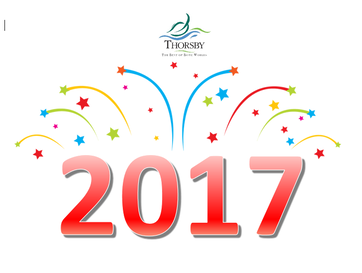 The Thorsby siren will sound at midnight New Year's Eve to welcome in
"THE TOWN OF THORSBY"
In many cultures, there are many traditions related to the passing of the old year and the welcoming in of the new. First Footing is popular in many cultures and variations exist from country to country. In Thailand, guns are fired to fright off demons, In China firecrackers are let loose to route the forces of darkness and the Italians let their church bells peal while the Swiss prefer to beat drums. While the New Yorkers will be dropping the New Year's ball in Times Square, here in Thorsby we will be sounding the siren.
Normally only heard at lunchtime, or to warn of serious impending weather issues, do not worry when you hear the Thorsby siren at midnight on December 31st, it will be sounded to acknowledge a very special New Year for Thorsby, as we say farewell to our old friend "the Village" and welcome the "Town of Thorsby".
While emotions may be mixed for some with the change of status, the old familiarity of our village will always remain. Day to day activities will continue for all without note, and life will go on as usual. The change of status will demonstrate that we are continuing to grow while many other small communities struggle to remain sustainable and retain their population. The change will also provide an additional economic tool for Thorsby and local businesses to utilize to promote and demonstrate the strengths of our growing community to the outside world.
So we invite all to raise a glass at midnight New Year's Eve and welcome in the New Year and the Town of Thorsby as the clock turns over to January 1, 2017.