View All News
Thorsby Citizen Survey results are in
September 10 2014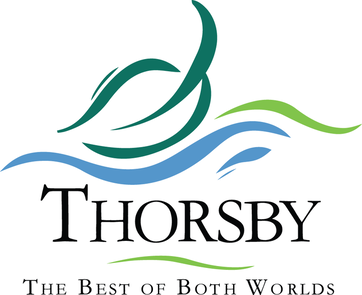 Residents rank recreation as best rated service; bylaw, road maintenance, and economic development ranked lowest.
Thorsby, Alberta: Following a Council motion to seek resident feedback on satisfaction levels with Village services and programs, the citizen survey results are now in. In August, Abingdon Research contacted residents by phone to assess their satisfaction with services, opinions about life in Thorsby, and service priorities. Homes were called up to three times to get a response and a total of 64 adult residents of Thorsby completed the survey, representing a 17% response rate of the total number of households in the community.
The highest satisfaction rates were for Arctic Spa Recreation Centre, parks and green space maintenance, and the Fire Department, which is now managed by Leduc County. The lowest satisfaction rates were for by-law services, road maintenance, and economic development. "Cultural and recreational services scored higher than infrastructure services," says Garnett Genius, vice president of Abingdon Research. "What this suggests is that residents are happy with the recreational programs and services offered in the community, but they would like to see more emphasis placed on core services such as road, water, sewer, and sidewalk repairs."
According to the survey, 82% of residents feel safe living in Thorsby. A majority of residents strongly disagree that they pay a fair amount for water and sewer services in Thorsby and that they get good value for their taxes. If given additional resources, 90% of residents would like to see upgrades to water and sewer infrastructure, 86% would like to see a higher priority placed on pothole repairs, and 75% would support more snow clearing. Only 23% said they would like to have more money invested in the Thorsby Community Hall and 12% wanted additional resources spent on the recreation centre.
"This is the first time Thorsby has undertaken a broad public opinion survey," says CAO Jason Gariepy. "It provides a snapshot on satisfaction levels, giving us insight into the direction residents want to see the community move." Gariepy added the results affirm the strategic plan recently approved by Council. "When you compare the survey with the strategic plan, there is an overlap. Council and the residents appear to be on the same page. Council said they wanted to reduce water utility rates, set a predictable tax level, and prioritize major capital projects such as road and water maintenance. Administration will take this and ensure that this feedback is incorporated into the budget process for 2015 and beyond," he says.
The citizen survey results are available on the Thorsby Web Site.