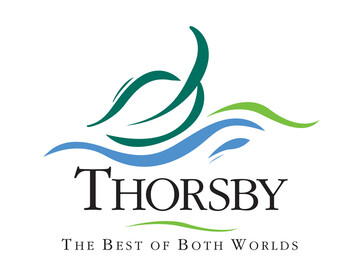 Following a Council motion to dispose of surplus vehicles, Thorsby has placed two SUVs in an Internet-based auction. A 2009 Dodge Journey with 168243/kms and a 2005 Ford Hybrid Escape with 154768/kms are now available for viewing and bidding at www.govdeals.ca.
"This is a new experience for Thorsby," says CAO Jason Gariepy. "In the past we have placed newspaper advertisements and asked for sealed bids to purchase surplus vehicles. This time I wanted to see what would happen if we expanded our market of potential bidders to across North America." Thorsby is the fifth Alberta municipality to have joined the www.govdeals.ca auction site. The Municipality of Wood Buffalo recently sold a lot of surplus vehicles and equipment in an auction and results from the sale can be viewed on the site.
"Ultimately, I am trying to secure the highest possible returns for the surplus vehicles," says Gariepy. "While these vehicles may end up being purchased by anyone in North America, it would be great to see someone from the Thorsby area come away with the highest bid," he said.
The 14-auction is set to expire on July 28, 2014.