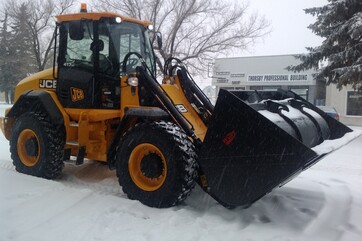 Crews will be working throughout the day, continuing into the weekend on snow removal. Work is expected to commence on residential areas Saturday morning.
We thank all residents and businesses for their patience and understanding as our crews continue to work to move the snow within our community.
Priority for snow clearance is as follows:
1. Fire Hall parking lot, School, Downtown roads and areas including business access, alleys requiring access
by emergency vehicles and recreation/community hall facilities (designated emergency reception centres).
2. Residential Streets (alternate north and south of tracks)
3. Registered laneways