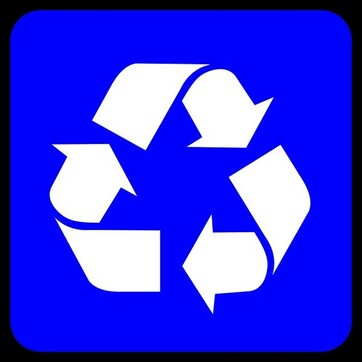 GFL Environmental has provided recycle services to the Town of Thorsby over recent years which allowed for the collection of commingled curbside products. They have communicated to us the impact of recent market changes that are forcing GFL to re-evaluate how they handle and process recycled products, which in turn will mean changes for our community and the possible further separation of revised acceptable recyclable products.
China is the world's largest consumer of post-consumer (recyclable) products, consuming about 40% of the World's materials, however, since the start of 2018 China has implemented new harsh restrictions on the import of post-consumer goods. As a result, China's import of materials has dropped dramatically, some say by more than 50% and China, and many other markets now require between 0.5-1% contamination maximum – an incredibly strict purity requirement.
China has banned the import of several materials such as plastics grade 3,6 & 7; as well as unsorted mixed paper; and unsorted mixed plastic containers. Overall, commodity values have dropped as much as 300% resulting in some areas of negative value, for example, mixed paper has dropped from $45 US/short ton in November '17 to -$15 (negative) UK/short ton in March'18.
GFL advises that current recycling programs are still living up to their promise, and we are all encouraged to continue to reduce the waste going to landfills, but they believe the time is right to re-align the curbside program. They anticipate the changes will not impact curbside recyclables by more than a 10% reduction (by weight) of materials collected through compliance with the new acceptable items list.
So what are GFL looking for:
PAPER
Office paper, newspaper, flyers and mailed paper including envelopes, magazines and catalogues, corrugated cardboard, boxboard – for example cereal boxes (no liners) and door to door shipped boxes
CONTAINERS
Steel/tin food cans (labels are not required to be removed)
All Beverage Containers
PLASTICS
Molded, rigid plastic containers and tubs with lids grade 1 & 2 ONLY, all must be rinsed (eg: detergent bottles; yogurt contains; condiment containers; plastic medicine bottles, etc.)
The Town will be working with GFL to further update and inform our residents of the changes as we move into fall.