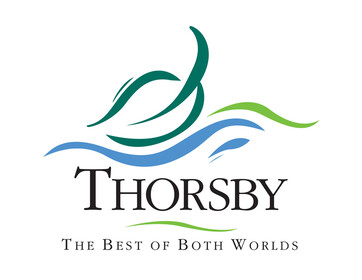 Welcome to 2020.
We finished last year, with getting our 2020 budget done. There are issues, that will negatively affect, how we end up. Three major issues; Policing funding; This is new. Previously no contribution from municipalities under 5000 was required, now, we're Provincially required to pay. I believe that we are disproportionally impacted, and I continue to complain to deaf ears. We lose from having to pay for policing and we lose our grant in lieu of property taxes, to the tune of $27,000 this year and which will grow to nearly $60,000 in four years. My perspective is that you can put a police officer on every corner, and still have petty crime. The "horse hooey" from the provincial government, is disappointing. Secondary is the 23% reduction in infrastructure funding over the next few years. We are fortunate to have competent public works employees, that are looking at bringing some infrastructure projects in house to help reduce costs rather than contracting out. Thirdly the Federal carbon tax, will add an estimate $20k to our 2020 operating budget. In addition to those issues, we continue to see increased electrical distribution costs, to the tune of around $100k in total over the last few years.
Council has taken a 5% cut in our honorariums, cut travel budgets, cut 39/20 participation costs and continue to seek efficiencies. We expect 2020 to be a tough year.
We need to develop a cemetery bylaw, as required under the MGA. We will be reviewing and amending Councilor code of Conduct, and Meeting procedures Bylaws to strike a balance, respecting the legislation aspects of the MGA, with local concerns regarding electronic attendance. Under the current MGA, we on council can attend meetings digitally, with no restriction. Being we have one councilor, who attends meetings digitally, during the winter, we need to come up with a policy, that reflects their rights, under the MGA and the perceived fulfillments of their role. The councilor has voluntarily given up a portion of his honorarium (25%). This will not be an easy task, balancing what is allowed, under the MGA and public perception of acceptable amount of time, being away. From my perspective, I see no difference in how council functions. There is no added pressure to any of the other council members or prevents them from their roles. The digital attendance has had no effect on the operation of the town. As a small community, we have the technology to attend meetings digitally. When talking with other municipal leaders, most were surprised, that we can attend meetings, digitally. The digitization of the world is coming, whether we like it or not. In ten years, we would look back and wonder what the fuss was all about. We have given direction to the town manager to find out, how the process is handled in other municipalities. I have had discussion with numerous residents, and I get both sides: some are against, some are OK with it. We need to make sure that personalities are taken out of the process. I expect that we should have a workable, fair policy, by the summer of 2021, before the next election. I would like to see a council code of conduct and meetings procedures bylaw be given to anyone contemplating running for council. The decisions we make today, will impact future councils and those who would possibly like to contribute to their community, by running for office.
Starting in February, a member from council, will do a monthly report for publication. It will fulfill my obligation to my neighbor Jenny, who I admire for her courage, tenacity, patience and outlook on life.
Rod
Mayor