View All News
Information for Businesses and Residents
April 6 2020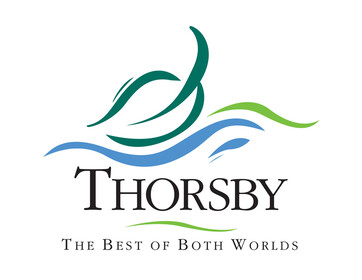 In efforts to prevent the spread of COVID-19, the Town of Thorsby has reviewed operations of the Town and implemented specific continuity plans.
Adhering to protocols from Alberta Health Services, we have implemented social distancing measures across departments and which has resulted in all town facilities being closed to the public throughout the Public Health Emergency.
While we appreciate these temporary measures may cause some inconvenience, the health and well being of both our workers and citizens is of the utmost importance. Town staff will continue to provide service through telephone, email or fax and payments can be made online, through regular mail or through the drop slot in the door of the Town office. We are also working with our financial institution to provide a credit card payment option through our website and we will provide additional information on the this new option, as soon as possible.
We thank you all for your patience, understanding and ongoing support for the measures that will strengthen the safety and health of our community,
Phone:
780 789 3935
Fax:
780 789 3779
Mail:
Town of Thorsby
Box 297
Thorsby AB T0C 2P0
General email enquiries may be submitted to:
info@thorsby.ca