View All News
BACK TO SCHOOL - STUDENT & TRAFFIC ACCESS PLAN
August 31 2016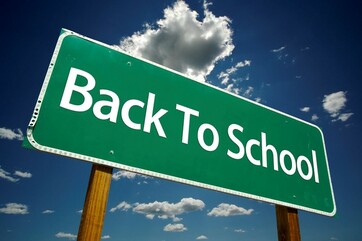 THORSBY & BLACK GOLD SCHOOL DIVISION


TRAFFIC & STUDENT ACCESS PLAN



Due to unavoidable delays in acquiring the required authorization from Alberta Transportation and inclement weather, the school project start was severely delayed and will cause unavoidable disruption to traffic and for student access while the project is completed.
Our engineers, construction crews and Public Works staff are working closely with Black Gold School Division to ensure safe access for students, teachers and emergency services alike during this period of disruption.
Back to school Sept 1st & 2nd
The access road to the school will be open for bus and parent drop off and pick-up of students .
Sidewalks will be open and fencing/barricades will be in place around any open work areas.
Work on the road surface will occur during school hours but traffic will be able to enter and leave the school under direction of construction crews in a controlled manner.
Week of Sept 5th – 9th – NO ACCESS AT ALL VIA REGULAR SCHOOL ROAD
Elementary School Students
A) Bused in Students
Buses will enter by the Water Treatment Facility, travel along the back lane parallel with the high school fence and drop students at the rear of Twisted Lime. There is an access point in the high school fence in this locale and Students will then enter onto high school grounds to safely access the elementary school via this route.
B) Students on foot
North side walk will be open and fencing will be in place to identify safe walking passage area
C) Parental drop off
Parents are asked to park along 48 Avenue or on 52 Street and to accompany students onto the school grounds or as far as identified walk in areas. We ask that you do not park in the car park of Twisted Lime to allow for safe disembarkment of students from the buses and to allow the school buses clear access/exit without risk to students.
High School Students
High School students can park at the Water Treatment Facility and access high school lands through the gate at the north end of the high school property. There will be no vehicular access through the gate, excepting for emergency services if needed.
Map indicating the locations of the various areas can be accessed via the following link.
School traffic and student access plan