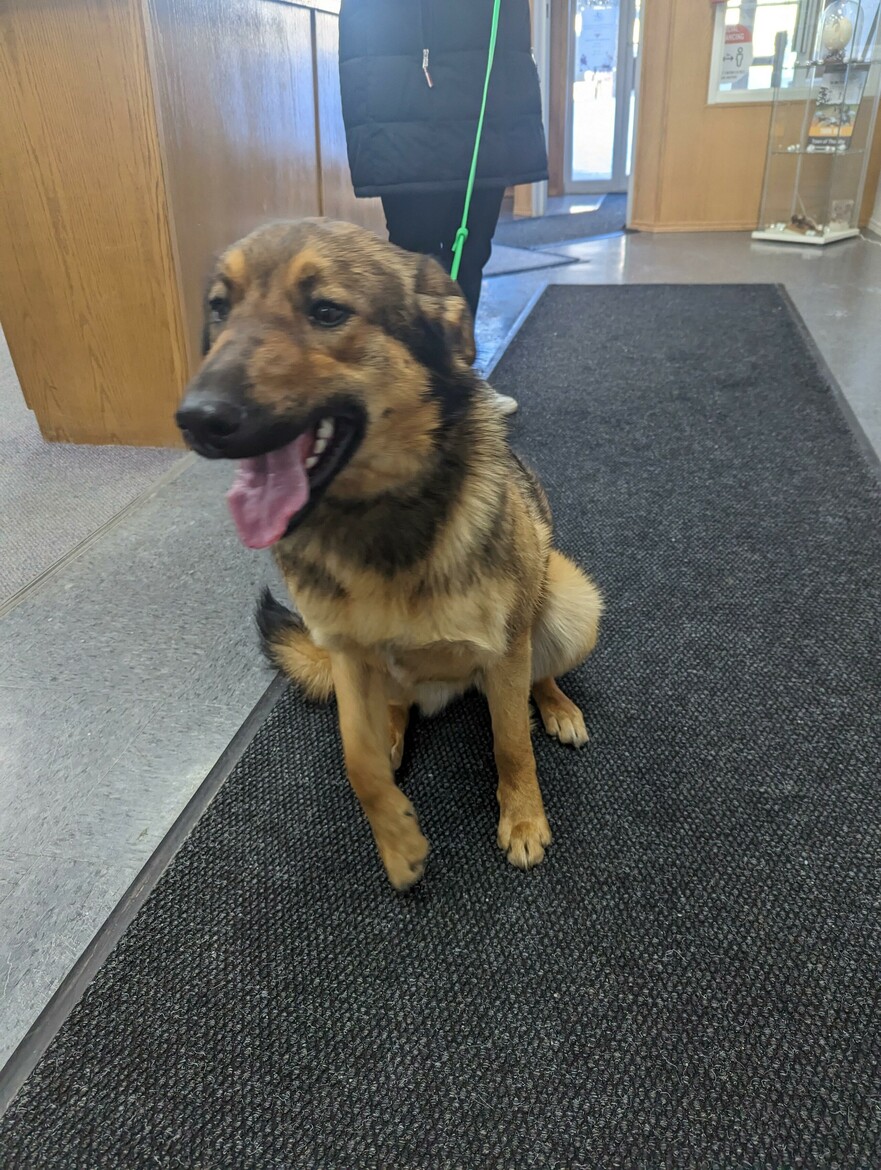 Faith has been reunited with her family! Thank you to everyone who helped get her home so quickly. She had a fun and warm time being rambunctious and getting lots of cuddles in at the office.
---------------------------
A beautiful German Shepherd female was found on the corner of Range Road 22 and Highway 622. A kind resident spent the morning trying to find her owners and finally brought her here to the Town Office for us to get to know and try to help find her owner.


She was found with no tags or leash (the one on her at current is put on from the lady who found her), and we have scanned and found no microchips. She is incredibly friendly, knows how to sit properly, and loves lap cuddles.


It's unclear how far she may have wandered but if you or anyone you know is looking for her, please call 780-789-3935 ext. 27.