View All News
Mom & Tots Day @ Thorsby Lions Campground
July 13 2022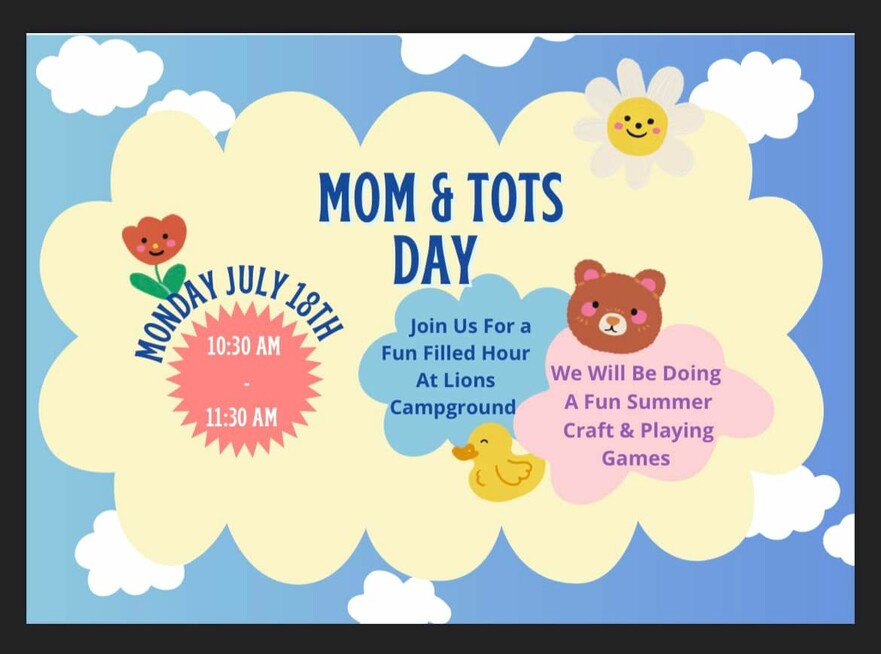 Hosted by the Thorsby Arctic Spas Recreation Team
We Have A Special Day For Our Babies & Toddlers !
Come Join Us Down At The Lions Park For A Fun Craft!
This Is Ages 0-5 & A Free Day
We Have A Max Limit For Moms & Tots So Make Sure You Register Here!