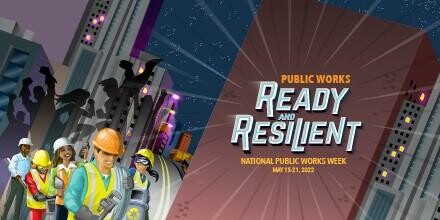 Every day without fail our Public Works team gives all their effort to keep our Town functioning and without them we would be lost. Each one of our team members believes in the community and in the work they're doing, and every single one is valuable and deserving of recognition.

While folks sleep in their warm beds, Public Works has been out in the middle of the night to fix water main breaks, sewer clogs, and other emergency situations. They are always working and finding ways to make life easier for the residents of Thorsby in whatever way they can.

Public Works is pleased to take the calls of residents and will do their best to respond quickly and efficiently. Our Public Works team never takes the easy road out, they never give less than 110%, and they are real people with families, values, and emotions.

It's incredibly important that all citizens young and old understand and recognize the importance of Public Works and those who work within it. We also feel it's very important that Public Works employees be treated with the upmost respect. When you see one of our Public Works team members out and about be sure to give them a wave and a smile.