View All News
Celebrating our Tiny Tots and their Volunteerism!
May 12 2022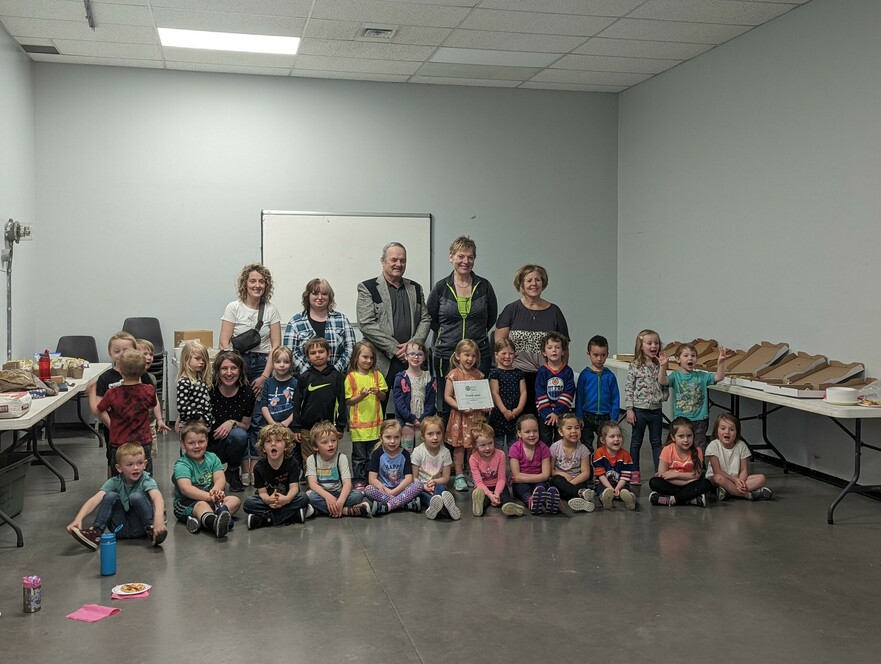 This Spring the Tiny Tots got together and went out to clean up the Recreation Centre of litter, keeping our Rec Centre clean, bright, and happy! 

They are so well behaved and everyone over at the Tiny Tots team does an excellent job at helping take care of and shape our next generation. All of the kids agree that even though cleaning up litter is hard work, it is incredibly rewarding and they are all excited to do it again next year.

We are also thankful and inspired by every caregiver who has worked so hard from now and onward to raise such amazing, environmentally conscious, and empathetic children. Both the caregivers and educational providers are the foundations of every child growing up and it is a reflection of the quality of love and care that we see in these children.

Mayor Hostyn was ecstatic to hear about their good deeds and the Town Team organized a pizza party, with Mayor Hostyn delivering a certificate to the kids. Each of the kids got to have pizza and take home a planter with seeds to grow a flower over the summer. All of the kids were excited to pick out their favourite colours of flowers and begin planting this year to have a beautiful piece of nature to celebrate.

We ask that all residents of Thorsby take inspiration from the Tiny Tots and help keep Thorsby a clean and healthy environment for all to live in.

Thank you from the Town Team!