FCSS Coordinator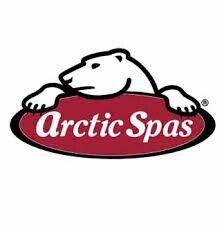 Facility Attendant
Recreation, Parks and Culture
FACILITY ATTENDANT (Seasonal  -  Part Time)
The Town of Thorsby is looking to hire part time seasonal facility attendant for the Arctic Spa Recreation Center.
GENERAL DUTIES
Reporting to the Recreation Manager, the Facility Attendant is responsible for performing custodial functions, building and equipment maintenance and minor repairs, responding to queries and problems, opening and closing functions, ensuring the facilities are clean and safe for users and providing exceptional customer service related to the arena.
Set up for user functions | Prepare meeting rooms/ halls and gymnasiums based on user group requirements (i.e., tables and chairs).
Assist the public in their use of the facility as required and or Collection of fees
Janitorial duties
Required to walk, stand, bend, lift, mop, vacuum, sweep and shovel
KNOWLEGE & SKILLS
Preference would be given to candidates who possess the following skills and knowledge:
Grade 12 Education preferred;
Previous experience working as Facility Attendant will be considered an asset;
Ability to deal courteously and effectively with user groups, public, program participants;
Excellent interpersonal, communication, and problem-solving skills;
Ability to work constructively in a team environment or act independently as required;
Must be physically capable of performing the duties of the position including ability to cope with both cold and warm environments with water hazards;
Ability to work a flexible schedule including evenings, weekends, and holidays;
Openness to learning new things.
Who can apply?
Qualified applicants are invited to submit a cover letter, resume and references
E-mail: recreation@thorsby.ca, no later than 12:00 Noon on Friday, October 31, 2021.
We thank all applicants for their interest; however only those applicants selected for an interview will be contacted. No phone calls please.
The Town of Thorsby is an equal opportunity employer.